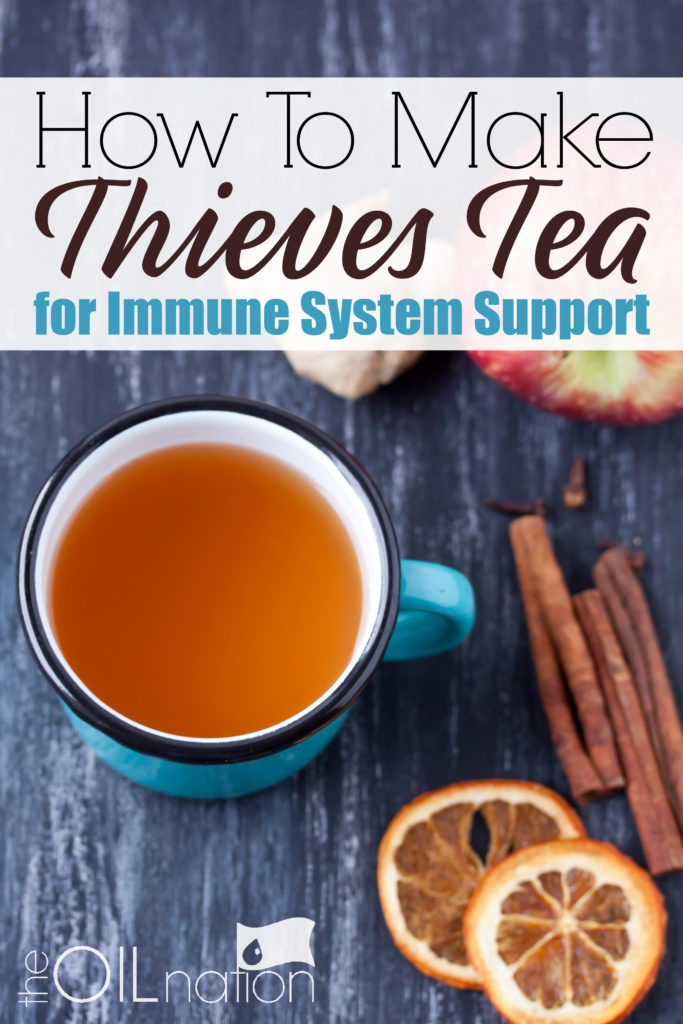 Drinking Thieves Tea is one of my favorite ways to support my immune system!
Our family has been using Young Living Essential Oils daily for almost ten years now and I truly can't imagine doing mom-life without them.
Thieves Tea is my go-to drink specifically when I'm wanting to help support my immune system and my respiratory system. I don't drink Thieves Tea daily, only when I'm wanting targeted support.
Our bodies were designed by a masterful Designer, so we want to make sure that we focus on doing things that support the natural processes we were created with instead of just masking things that are undesirable.
Here's how to make Thieves Tea:
All of these essential oils are classified as GRAS, which means Generally Regarded As Safe for internal consumption. Young Living's Vitality line of essential oils are specifically labeled for internal use.
You can also add a little bit of raw honey (or monk fruit if you aren't doing sugar) to help sweeten it up a bit.
Thieves Essential Oil is a blend of cinnamon, clove, lemon, eucalyptus radiata and rosemary essential oils. It's one of my FAVORITES and to me it smells like Christmas!
Click on the image below to learn more about ALL things Thieves! It's AMAZING stuff!